Snorkeling 101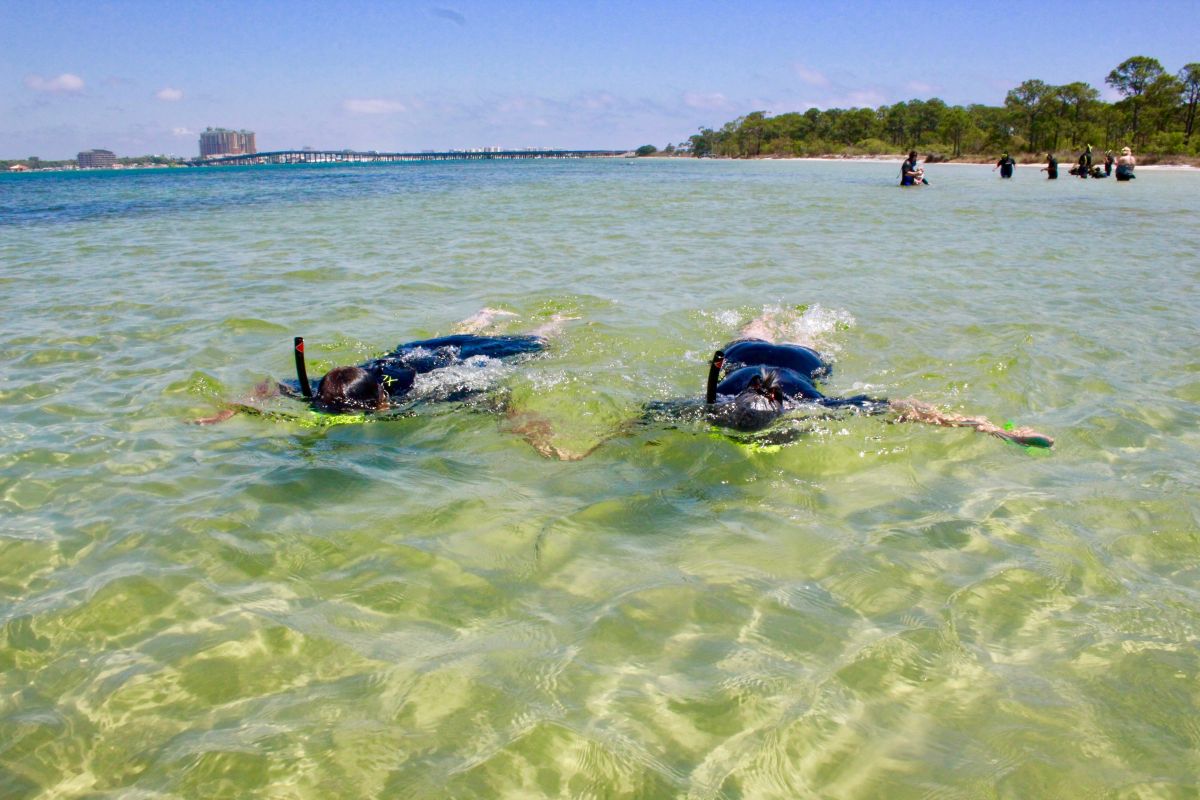 We have been running our snorkeling tours to the jetties since 2008. With people visiting from all over the world, we realize snorkeling is an experience some people have never had. At Destin Snorkel you can be confident that our safe, family friendly snorkel excursions will be a highlight of your Destin, FL vacation.
Here, are a few tips and tricks that will help familiarize you with the beginners snorkeling experience at Destin Snorkel.
If you aren't comfortable jumping right in to snorkeling, stand in the shallows and practice by putting your face down in the water. This way, you'll be able to practice breathing out of your mouth and you can make sure you have a good seal on your mask.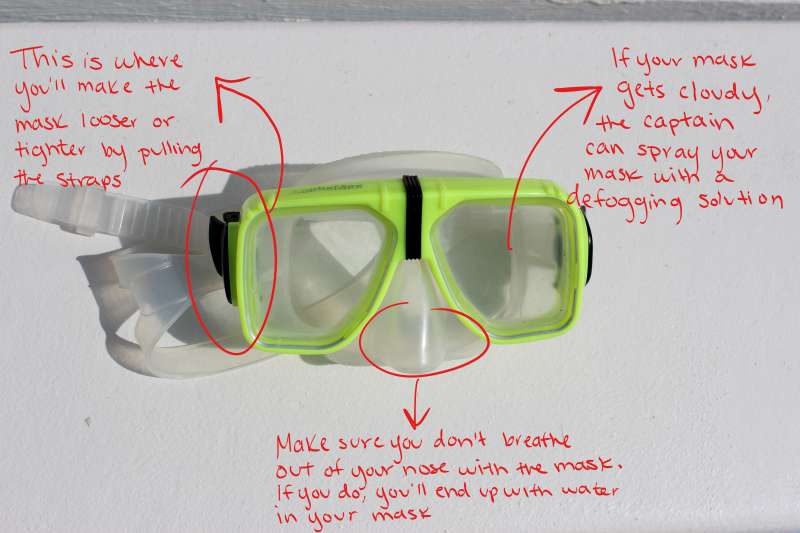 When you dive under the water with the snorkel in your mouth, you can get the water out of the snorkel by exhaling through your mouth with a strong "too" sound. Be aware: it may become muscle memory to breathe through the snorkel, so be careful not to inhale while the top of the snorkel is underwater. Salt water is not very refreshing…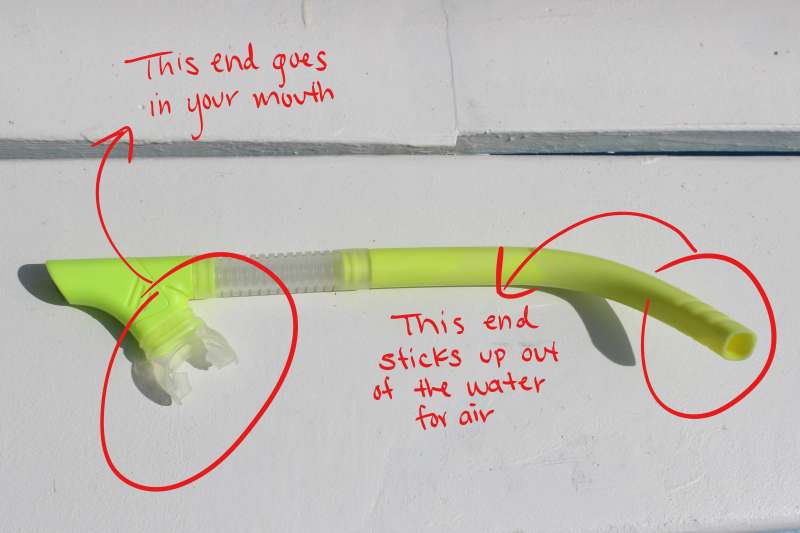 On our snorkeling tour, you'll be given fins before you get on the boat. The fins fit on either foot, there is no left and right foot. If they fit too loosely on your foot, they could fall off in the water, and if they're too tight, that'll be uncomfortable and no fun. The ideal set of fins should fit like a sock; pretty snug but not too tight.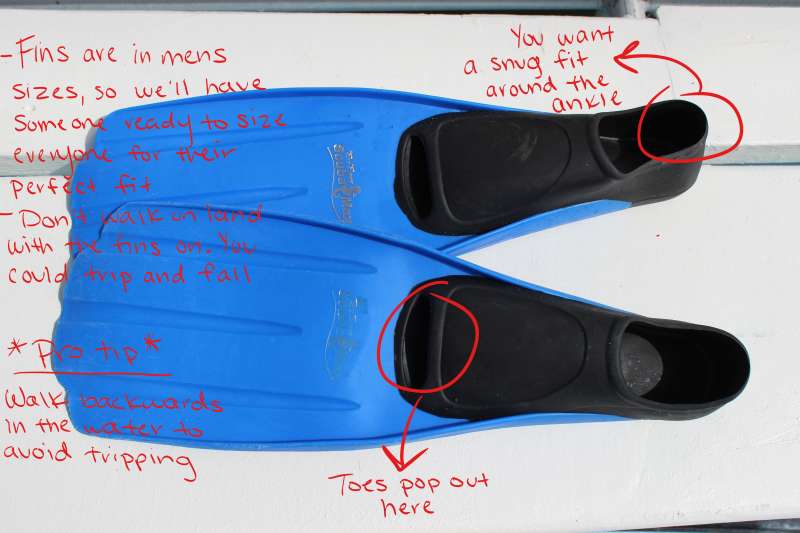 When you're swimming in the water with the fins on, you'll want to move your legs up and down to propel yourself in the water. Keeping your legs straight will give you the best effect because most of the motion will come from your ankles, not from the bending of your knees.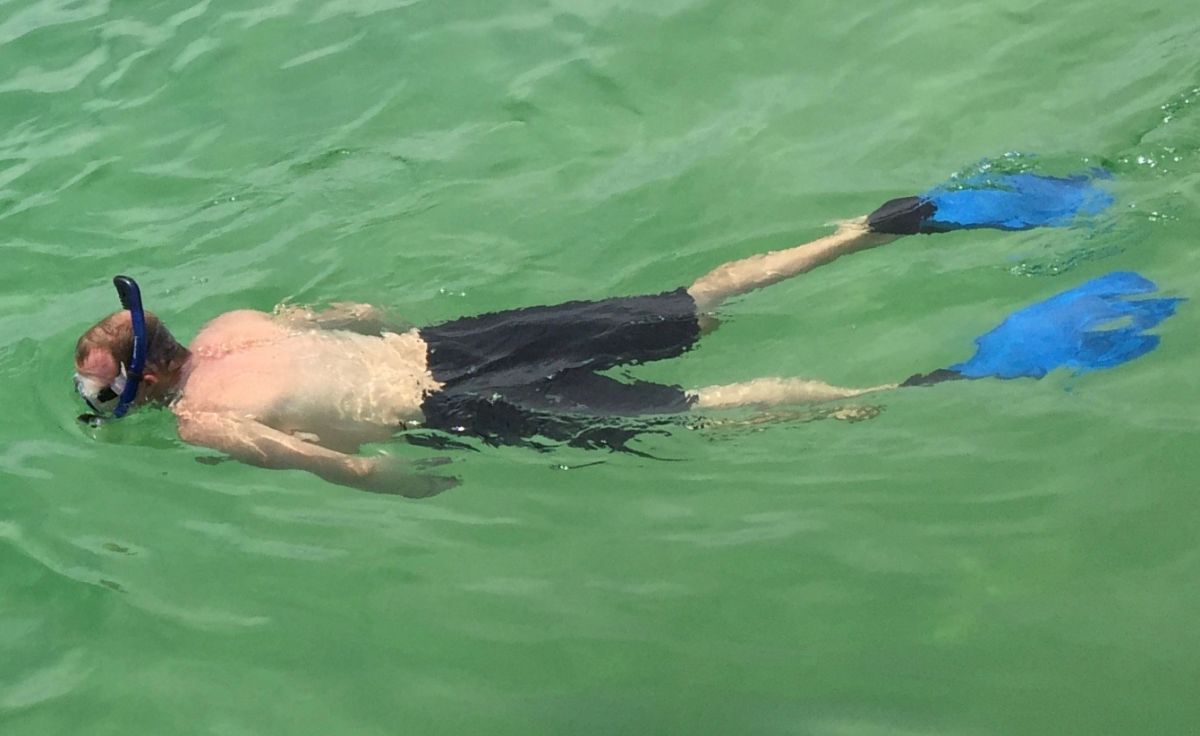 The strap on the mask is best positioned towards the crown of your head. The same way the fins are supposed to be snug, you'd like your mask to fit similarly. Not too tight to where you'll get a headache, and not too loose to where it falls off of your face. The mask and snorkel are in a big bucket full of a germ-killing solution on the boat. Once you have your fins, you can head down to the boat and wait to board. 
We do provide life jackets for people who aren't too strong as swimmers as well as life jackets for the kiddos. Or your welcome to bring your own if you already have one you are comfortable in. The cool thing about snorkeling is that it takes place on the surface, so you can wear a life jacket and snorkel at the same time!
Of course, if you don't want to snorkel on our tour, you don't have to. Once you get to the snorkeling spot, you can kayak, swim, stay on the boat, or sun bathe on the beach. The captain will stay on the boat the whole time ready to provide you with complimentary bottled water and soda.
We hope you'll come out with us and give snorkeling a try!
Author, Danielle Brown